There is a touch of history pervading our restaurant…
Idyllically set directly at the Dresdner Heide (Heath) in the König-Albert Park lies one of the oldest restaurants in Dresden. As far back as 1476, the Dresden Augustinian monks received the most gracious approval from the then sovereigns of the land to use water taken from the clear Eisenhornbach stream in the Heath for their monastery in the Neustadt district of the city. For this purpose, a wooden pipe was used, which had its source at today's Fischhaus and was also used for breeding trout.
Since then, the dwelling of the pond warden has been known as the "Fischhaus". Even though the Royal Forestry Office was almost immediately established here, the name has been preserved over the centuries. In 1650, the local forester
was granted a tavern licence in order to improve his extremely modest income. The Fischhaus then quickly established itself as a place to unwind for travellers to and from Dresden and Radeberg.
Henceforth, the Royal City of Dresden experienced rapid growth, which was also reflected in increasing numbers of visitors to the Fischhaus. In the 18th century, guest rooms were established. As the start and destination for walks in the heath and the discovering of the nearby Schotengrund area, the restaurant with its over 400-year history was and remains today the ideal place to make a stopover.
The historical walls and the magnificent art nouveau hall have been restored with astonishing attention to detail and now glean again in new splendour. The heavy beams bear witness to the long history and create an unmistakable ambience.
Enjoy in our restaurant a traditional and regional rural cuisine inspired by modern influences.
We wish you bon appetit!
Menu
In our historical Fischhaus, we serve you seasonal classics, which are diversely enhanced by seasonal aromas. We are proud to be cooperating with regional producers, who share precisely this philosophy and whose methods of working appropriately ensure sustainability and treating nature and the environment with respect.
Starters A delicate taste
SOUPS Enjoyment from the pot
SNACKS And appetisers
WORTH A TRY FOR LOVE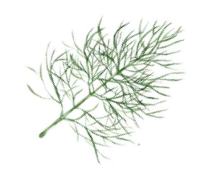 MAIN COURSES Meat in its best form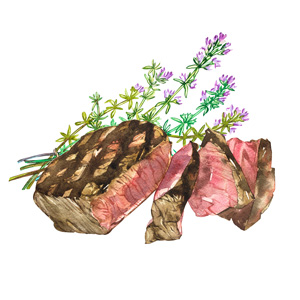 FISH From the oceans, the lakes, the rivers, and ponds...
CHEESES & DESSERTS To discover and enjoy
ICE CREAM MENU
ICED LATTEE (1,G)
1 scoop of vanilla ice cream, whipped cream
€ 5,90
ICED CHOCOLATE (1,G)
1 scoop of chocolate ice cream, whipped cream
€ 5,90
SWEDEN SUNDAE (1,G)
3 scoops of vanilla ice cream, apple puree, egg liqueur, whipped cream
€ 8,60
BLUEBERRY SUNDAE (1,G)
2 scoops of vanilla ice cream, 1 scoop of blueberry ice cream, blueberries, whipped cream
€ 8,60
THE MONKS' FAVOURITE (1,G, SP,SW,SH)
2 scoops of chocolate ice cream, 1 scoop of vanilla ice cream, chocolate sauce, whipped cream
€ 8,90
CHILDREN'S HARLEQUIN SUNDAE (1,G)
1 scoop of vanilla ice cream, 1 scoop of strawberry ice cream, Smarties, whipped cream
€ 5,80
1 SCOOP OF ICE CREAM (1,G)
€ 2,80
SPIRITS OF THE FOREST MENU For our young guests
ELF DISH (AW,C,G)
Spirelli with tomato sauce and grated cheese
€ 5,80
DWARF TUCKER (G)
Rice pudding with sugar and cinnamon
Rice pudding with blueberries

€ 5,60
€ 6,60
HEATH WITCHES' SNACK (A,C,G)
Crispy grilled sausages with mashed potatoes
€ 6,80
GNOME FEAST (AW,C,G)
Small pork schnitzel with potatoes and carrot sticks
€ 8,30
TROLL FARE (A,C,G,D)
Fish fingers with potato-tomato puree
€ 7,50
GROUSE FODDER (C,G)
Scrambled egg with potatoes
€ 5,80
ROBBERS' DISH
For robbing the grown-ups
€ 0,00
LOBSTER our delicious take on 'chicness in a shell'
½ a Canadian lobster with fine linguine
served with shellfish sauce, enhanced with salmon, ginger and chilli
€ 29,00
Please book your special treat at least 3 days in advance!